Really happy with the way this recent commission turned out and especially happy the customer and the person she gifted it to loved it.
The customer wanted a pic of her dog sitting in front of her house for a birthday present for her husband. She had seen some work I had up in a local venue.
I've attached the two images I worked from to create the final artwork.
From the customer's original email
"I really loved all of your work and especially the one of the house, I canít believe that was from Google street view! Weíve only lived in our house for a year and just love it so much, so as soon as I saw it, I thought how nice it would be for us to have one!
Iíve attached a few photos of both the house and dog! The dog has some very varied colours so she is a tricky one to draw I imagine! Itís a shame I couldnít get some of the house on a sunny day. Weíve just put the big trellis up however would you mind not including that? As it looks a little silly at the moment with it not being covered yet!"
As you can see I grew some plants up the trellis for her :)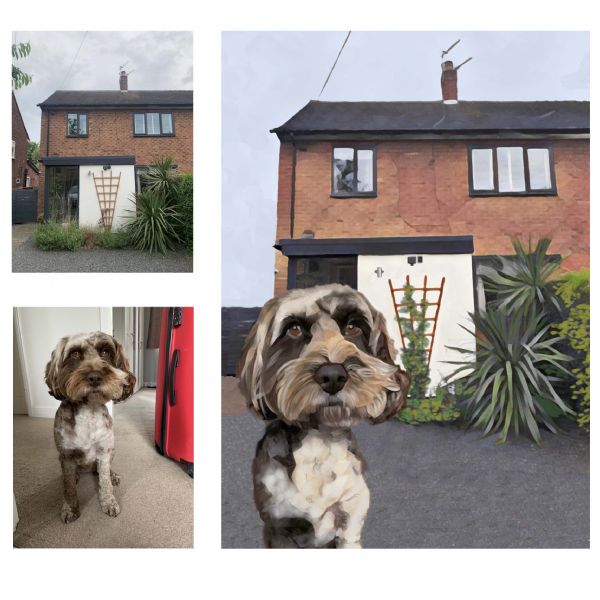 I am always happy to undertake commissions and below are some recent ones.