These unique pet portraits are developed digitally from photographs.
If you'd like to have a unique digital print of your pet please email me
or use the contact form on this website.
I'll need a clear, well-lit photograph of your pet.
Prices start from £30 including postage and packing within the UK
for a print 15 x 15 cms (6 x 6 inches) in a white mount 20.5 x 20.5 cms (8 x 8 inches).
These fit in standard frames.
For 2022 I will be donating £5 to Guide Dogs for every print commissioned.
For other sizes and prices please email me or use the website contact form.
Examples of good photographs with the prints developed from them are shown below.
I have had some lovely comments about my Pawprints
"It seems to just release the subject from the confines of a photograph and give it life. It will be treasured for years to come."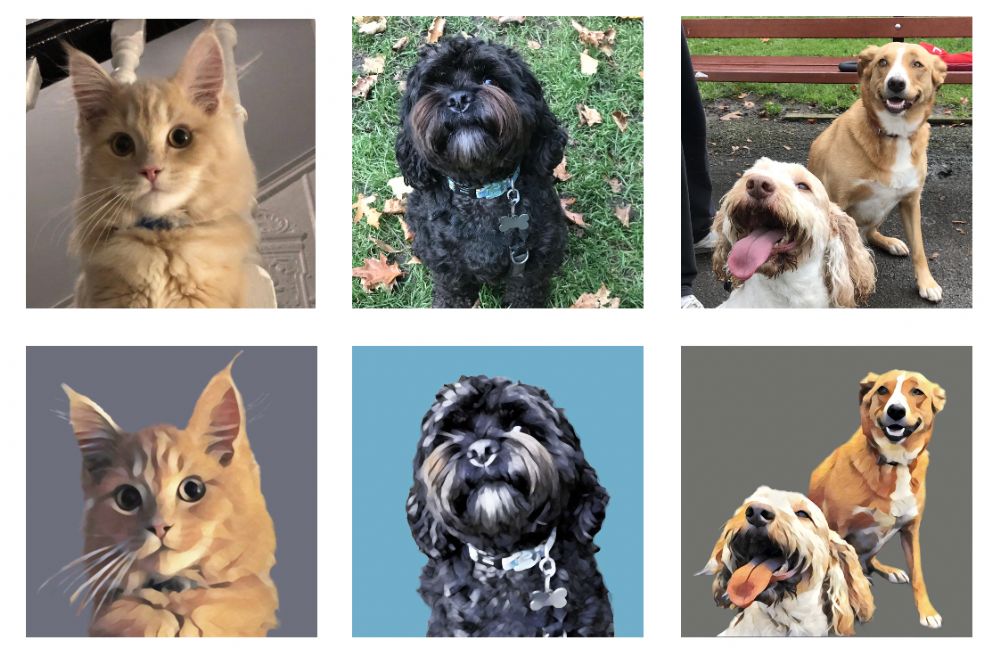 Some more examples of final prints. There are even more in the galleries - Paw prints by design.