These unique pet portraits are developed digitally from photographs.
If you'd like to have a unique digital print of your pet please email me or use the contact form on this website.
I'll need a clear, well lit photograph of your pet. Prices start from £25 including postage and packing within the UK
for a print 15 x 15 cms (6 x 6 inches) in a white mount 20.5 x 20.5 cms (8 x 8 inches).
For other sizes and prices please email me or use the website contact form.
Examples of good photographs with the prints developed from them are shown below.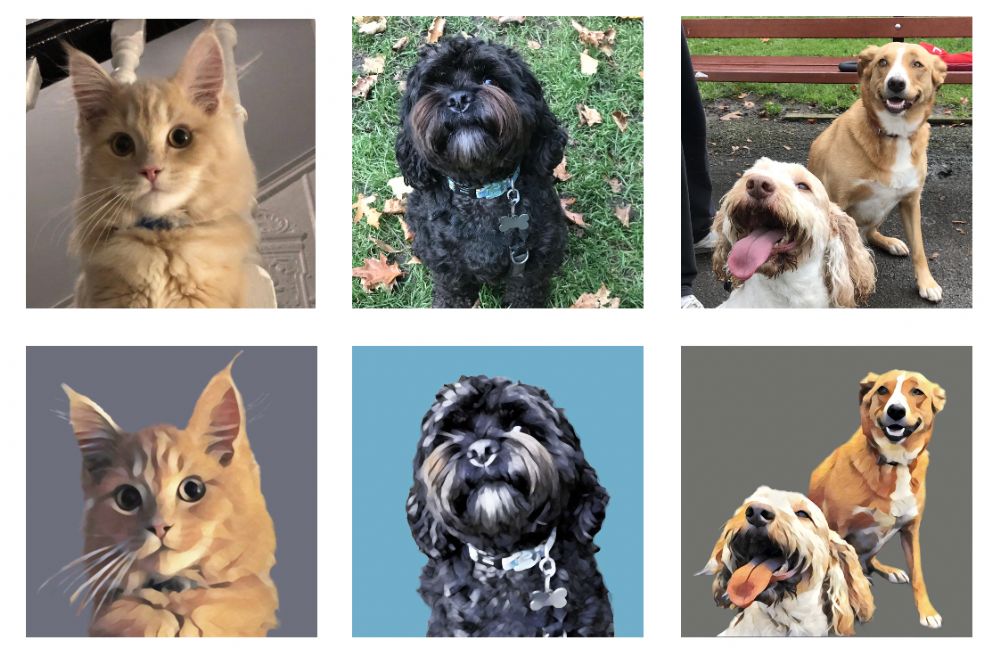 Some more examples of final prints.