Well I haven't updated my web pages recently - lots going despite Lockdown.
I'm very happy that both prints I had at the Manchester Home exhibition sold
and indeed one resulted in a further 10 framed prints for McGoff Construction.
They loved this print of their Downtown building.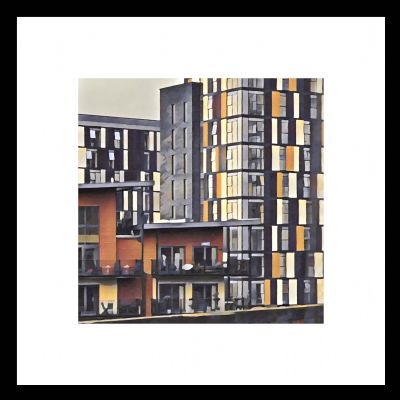 More recently I have a print being featured in the Woolwich Contemporary Print Exhibition.
While sadly this is only on line I'm really excited as its one of my images highlighting
the littering and fly tipping I see on my daily dog walks.
And inspired by fun art classes I have been running for family and friends
I am writing a book - Fun art for all.
WATCH THIS SPACE :)