From producing paintings using acrylics and spray paint much of my artwork is now developed from
digitally manipulating my photographs and scans of my original paintings.
Inspired by a variety of imagery and fascinated by repetition and repeating patterns, nearly all my work is produced as art squares.
These are sometimes combined into collages or sets of images to be displayed together.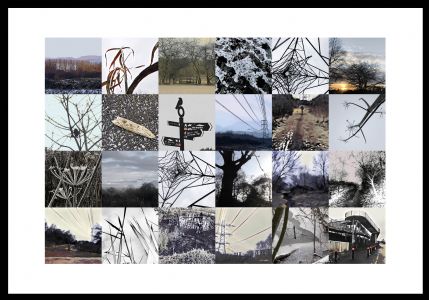 Apart from the acrylic original paintings, my artwork is all printed to order as limited edition framed and canvas prints with no more than 25 of these being made.
They can be also be printed as a variety of products including framed prints, canvases, cushions and bags.
For full details please see the product pages.
To order please click on the gallery image you are interested in - this will show available products and prices for that image.
I hope you enjoy my work.
Payment can be made via BACS or PayPal.

Thank you for visiting my web site.